A list of emails is the list of visitors of your website or customers who would like to receive information, updates, discounts, and other details; about your books and also you, in a digital format that is sent to their email inbox.
Now if you are wondering-"How can I self publish my book & bring in sales too?" The answer is build your base of audience through websites. Then keep in touch through e-mails.
An Email Marketing Service (EMS) is something that allows you to send bulk emails to people who have given you permission to stay in touch.
Remember, one of the keys to selling more books is engaging with readers. To do this, you're going to need an EMS so you can stay in contact, share updates about your book, or otherwise provide useful, valuable, relevant content your readers would like to be informed about.
At the onset, let us walk through the statistics to get an idea of how sending e-mails and hence having an email list to send those mails is unavoidable.
~You are 6x more likely to get higher get-through rates through e-mails than through Tweets.
~E-mail is 100 times more effective in acquiring new clients than Facebook or Twitter for authors.
Neil Patel, co-founder of KISSmetrics, CrazyEgg, Quicksprout says, "Out of all the channels I tested as a marketer, email continually outperforms most of them."
There are 3.8 billion active email accounts in the world, that's more than any social media platform users.
Authors need audience! Period!
Now that you have understood its importance, you must be wondering how to get started on the email list.
Build up a huge base.
You have to make them feel exclusive. Address them by their first name. Build rapport and trust.
You may give out a discount on your book, which your subscribers only may receive. Sell a webinar exclusively to your subscribers.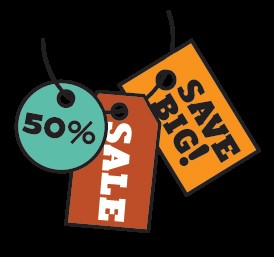 Follow up, keep them engaged; say by mailing about some funny incidents. In short, let them feel personally connected to you. Provide them with some anecdotes.
You may offer a tripwire to your subscribers.
Do a friend referral program.
Link your website to all your mails.
"Send out special gifts for each book, as a thank you for followers who review – silver mermaid charms, postcards of the cover art, appreciation mail… that works great for engagement, but only for readers who liked the books.
For strangers, it's harder to get them to sign up, but an expensive prize and raffle is great for list building before a book launch. Something over $100; worth signing up for and having a chance at winning; something that only appeals to target readers of the genre. Then I can warm them up with some cool genre-related trivia, or history, or fun news, and finally launch the book, with another chance to win what they signed up for in the first place."- Derek Murphy told.
But, building a website is not so easy. Choosing the right format, page structure and many things to worry about.
We are here to solve this!
Self-publishers such as White Magic Studios help authors get big with their books, brand and promotion. Also go for such publishers, who can look into the whole arena of book-making such as layouts, formatting, making trailers, best book cover designs. Under the same umbrella, you will be provided with children's illustrators if you're looking at a children's book.